Installing macOS Catalina on PC is made easy with Hackintosh Catalina Installer. This is a special release, it focuses on vanilla. It has no third-party software. You are free to customize your mac os experience your way.
For detailed Installation Guide and Instruction read: Install Hackintosh Catalina on PC/Laptop
If you do not read the guide there is a possibility of Installation failure because of Expiration of Apple certificates. Reading the guide is very important.
Hackintosh Catalina Requirements.
Computer Desktop/Laptop with Intel processor and supported graphics card or chipset. Motherboard with UEFI supported BIOS. Catalina requires a processor with the SSE4.2 instruction. Catalina requires a metal-compatible graphics card. Separate SSD or separate hard-disk with at least 20GB free-space, an SSD is recommended.
Features & Changes:
Hackintosh Catalina Installer is a vanilla Installer. Hackintosh Catalina Installer does not have any third-party applications or software. Only supports UEFI compatible Desktop/Laptops. Clover UEFI is used as default macOS bootloader. Added Support for Apple File System (APFS). Extensions are installed to /Library/Extensions instead of /System/Library/Extensions as a way to preserve vanilla methods, which also enables modifications of extensions without disabling System Integrity Protection in macOS. Cleaned up Catalina Installer Customize Section, removed old & unnecessary kexts, tools. Default desktop background image is left untouched. Safari Bookmarks are left untouched. No Desktop icons are created. Added support for Installing Lilu kext. Lilu Plugins are included as an option. Added support for Installing FakePCIID kext. FakePCIID Plugins are included as an option. USB XHCI Patches are applied but may need patch upgrade upon OS upgrade. AppleALC Audio Kext is updated. Partial Intel Coffe-lake Graphics Support. Voodoo TrackPad/PS2 Kexts were updated to the latest version. ACPIBatteryManager.kext has been updated to the latest version. Full USB 2.0 and 3.0 support on 7/8/9 Series motherboards. Whatevergreen kext is added as an option.
Deprecated Features:
It is not possible to Install Hackintosh Catalina Installer without converting to APFS. It is not possible to Install Hackintosh Catalina Installer on Master Boot Record Partition Schemes. It may fail. Removed Post-Installation Optimizations, they are not necessary now. Removed ATA/PATA Support, These are completely unnecessary in modern computers with UEFI BIOS. VoodooTSCSync kext has been removed from Installer. AptioMemoryFix.efi is removed OsxAptioFix3Drv.efi is used as replacement.
Notes:
Hackintosh Catalina Installer can be installed with a Non-Metal-Compatible graphics card, but a Metal-Compatible graphics card is required for full graphics acceleration. Do not try to use this installer on a real mac. Hackintosh Catalina Installer does not support Legacy BIOS. Third-party Apps are no longer available.
Porting DMG to USB: In Mac use Restore Catalina Package to Port DMG Image into Pen Drive.
In Windows use TransMac software to write DMG Image into Pen Drive.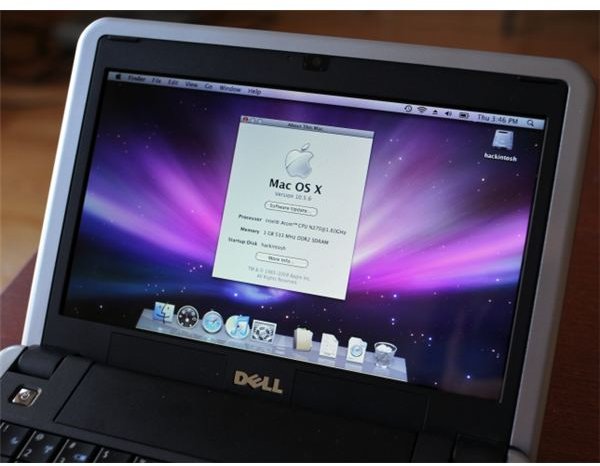 Mac Osx86 For Intel Drivers
Welcome to the OSx86 Project The home of OSx86, est. Please choose your destination. Good news everyone! We're changing our policy regarding the long standing Intel-only CPU rule. With the development of the OpenCore bootloader and it's support for AMD Ryzen systems, it's now much easier to run macOS on them. So starting today, this site is open to builds, guides, posts and help threads for AMD Ryzen based systems. A Hackintosh-compatible computer with an empty hard drive: This is the computer where you will install Hackintosh Catalina.It can be the same computer as the one mentioned in the previous point. If your computer already has macOS installed, Hackintosh Catalina will just update macOS normally, without deleting any of your apps or files, but always a fresh installation is recommended. Mavericks 10.9 with AMD & Intel Support - USB & ISO Install Mac OS X Mavericks on PC with Hackintosh Mavericks Installer, to Install this you don't need access to a Mac This release can be used with AMD processors too. For detail Installation Guide and Instruction read: Install Hackintosh Mavericks on PC/Laptop Features.
With Sony Bridge for Mac, you can transfer media between your phone and iTunes, iPhoto or a custom folder on your Mac. Separate files can also be transferred between your phone and Mac by using "drag and drop" in a file browser. You can also backup and restore your phone content (availability depending on phone model). Xperia Companion offers an easy way to install new software updates, but also to perform a software repair - a quick and easy way to solve any performance. Sony pc companion sony bridge for mac. Sony PC Companion for Mac by Sony is not yet available. However, you don't need to worry about it, as there are many alternative solutions that can fully replace all functions of Sony PC Companion for Mac. In this list with substitutes you can find applications that will allow you to synchronize your mobile phone with your Mac computer. Connecting Xperia mobiles to PC without installing USB drivers is an outstanding feature of Sony PC companion.Almost all Xperia tablets and smartphones including the latest Xperia Z3, Z3+, Z4 and Z5 series are compatible with latest Sony companion.